Kids Talking Point – Jun 2022
A Public Speaking and Confidence-building Workshop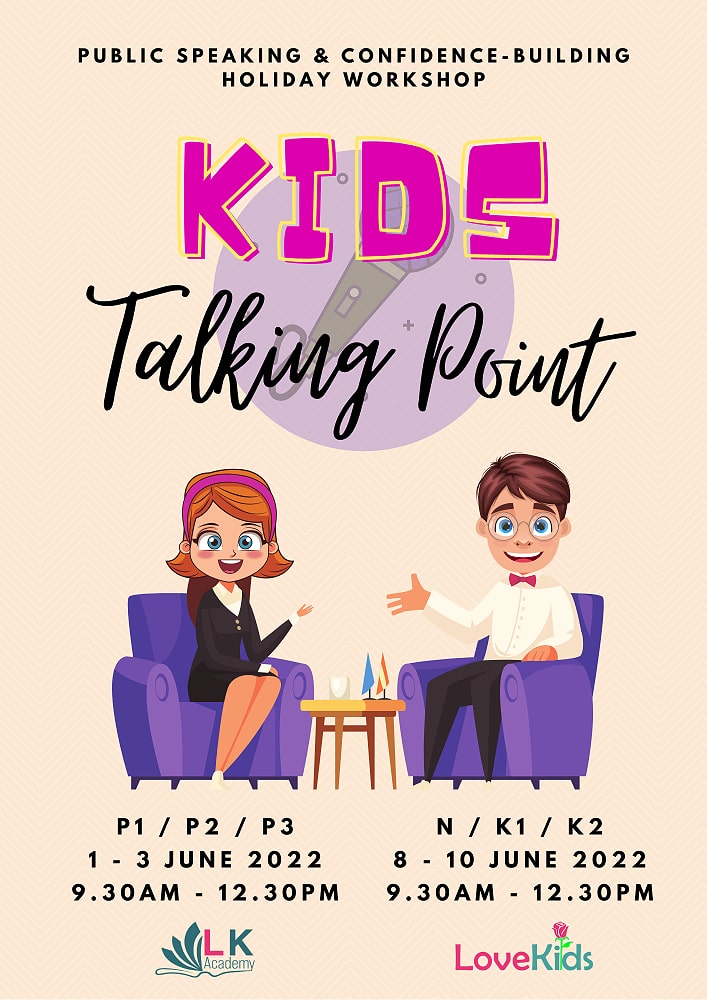 Have you ever wondered what it is like to be on a real talk show? Lights, cameras and a real live audience!
Well, Kids Talking Point will be the perfect June holiday public speaking and confidence-building workshop for you.
Brainstorm important talking points with your fellow talkshow hosts and guests and present them confidently on stage!
Using EQ skills like communication skills and presentation skills, students will get a chance to build their confidence on stage while discussing very important current issues going on in the world!
"How can I show my parents that I am responsible?"
OR
"Does pineapple belong on pizza?"
These important topics will be chosen by students and discussed live on stage!
What are you waiting for? Join us for Kids Talking Point this June holidays.
Schedule of Workshop
Kids Talking Point
Level: P1 – P3
Date: 1 – 3 June 2022
Time: 9.30am – 12.30pm
Workshop Fee: $385.00
Level: N, K1 & K2
Date: 8 – 10 Jun 2022
Time: 9.30am – 12.30pm
Workshop Fee: $385.00