It all began with a dream and a stirring in the heart of Margaret Nonis. She pursued her calling to love kids and turned it into a reality, with the inception of LoveKids on 7 April 2004. Drawing her inspiration from the bible quote, "Faith, Hope and Love, and the greatest of these is Love," (1 Corinthians 13:13) LoveKids was born.
At the heart of her mission, she sees the need for every child to shine with Confidence and EQ skills in all aspects of life. What better way to do this than to instill it in our kids' very experience of learning?
At LoveKids, Confidence and EQ skills are weaved into our lessons; Speech and Drama for Nursery and K1, Journey to P1 for K2s, Confidence for English for P1 to P4, and Confidence for PSLE for P5s and P6s.
Our qualified team of teachers have graduated from Institutions such as Trinity Guildhall School of Music and Drama, LASALLE School of the Arts, Singapore Institute of Management, Royal Melbourne Institute of Technology (RMIT) and James Cook University. They are also trained in Child Psychology, Special Needs and Learning Disorders in children.
Margaret embarked on her passion for teaching in 1995. She graduated from Kinderland Singapore with certification in Speech and Educational Drama. Wanting to achieve more, she advanced her training in English Literature, Theatre Studies, Drama and Acting. She graduated with honours from Guildhall School of Music and Drama, London.
During her 20 years of teaching, Margaret has taught Speech and Drama, imparted her knowledge in English Literature and the English Language.
Margaret believes that every child, no matter what learning disorders they may have, can and will learn when inspired. Her mission is to watch the children grow in confidence and be proud of who they are and what they can achieve.
She has pursued an Advanced Diploma in Special Education and Child Psychology.
Margaret's role as an educator is to mentor students in coping with their challenges in school and walking with parents in their child's academic journey and social development.
'If there is one touchstone to success, it is confidence' This powerful quote by Lee Kuan Yew has made an impact in her life and is a testament to share with every student and parent who walks through our doors.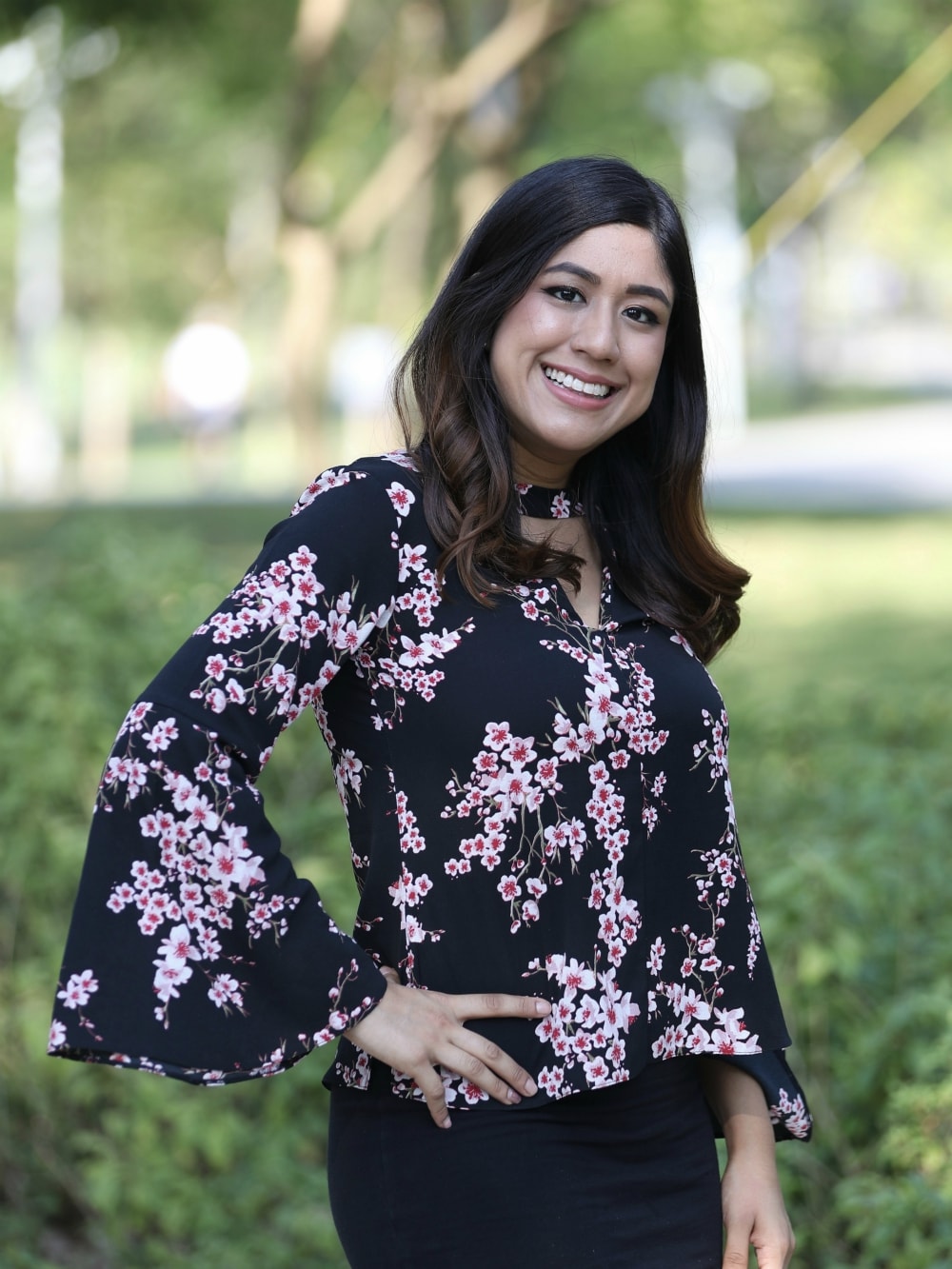 Curriculum Writer | Educator
Rachael graduated from Lasalle College of the Arts with a Diploma in Higher Education in Theatre and Performance Studies.
She also holds a diploma in Mass Communication from Ngee Ann Polytechnic, Speech and Drama certification from Trinity Guildhall School of Music and Drama, London and a Diploma in Learning Disorders Management and Child Psychology from College of Allied Educators.
Rachael has had the experience of teaching and guiding children for over ten years. Her love for children and teaching has led her to choose teaching as a career. She writes the English curriculum for LoveKids students, using the power of the written word, together with her teaching style, to guide students towards SA2 and PSLE.
Rachael recently released an assessment book series, Ace Your Vocabulary, for P1 – P6. The books are sold in Popular Bookstore and in Primary School bookshops.
At Lasalle, Rachael gained the knowledge and experience of writing plays as well as directing them. Her work in journalism, while working for a magazine firm, has been published in inflight magazines as well as Time Out Singapore.
Rachael strongly believes in the power of confidence to help children grow, from preschool to primary school, then secondary school. She also believes each child has a unique learning style and great potential.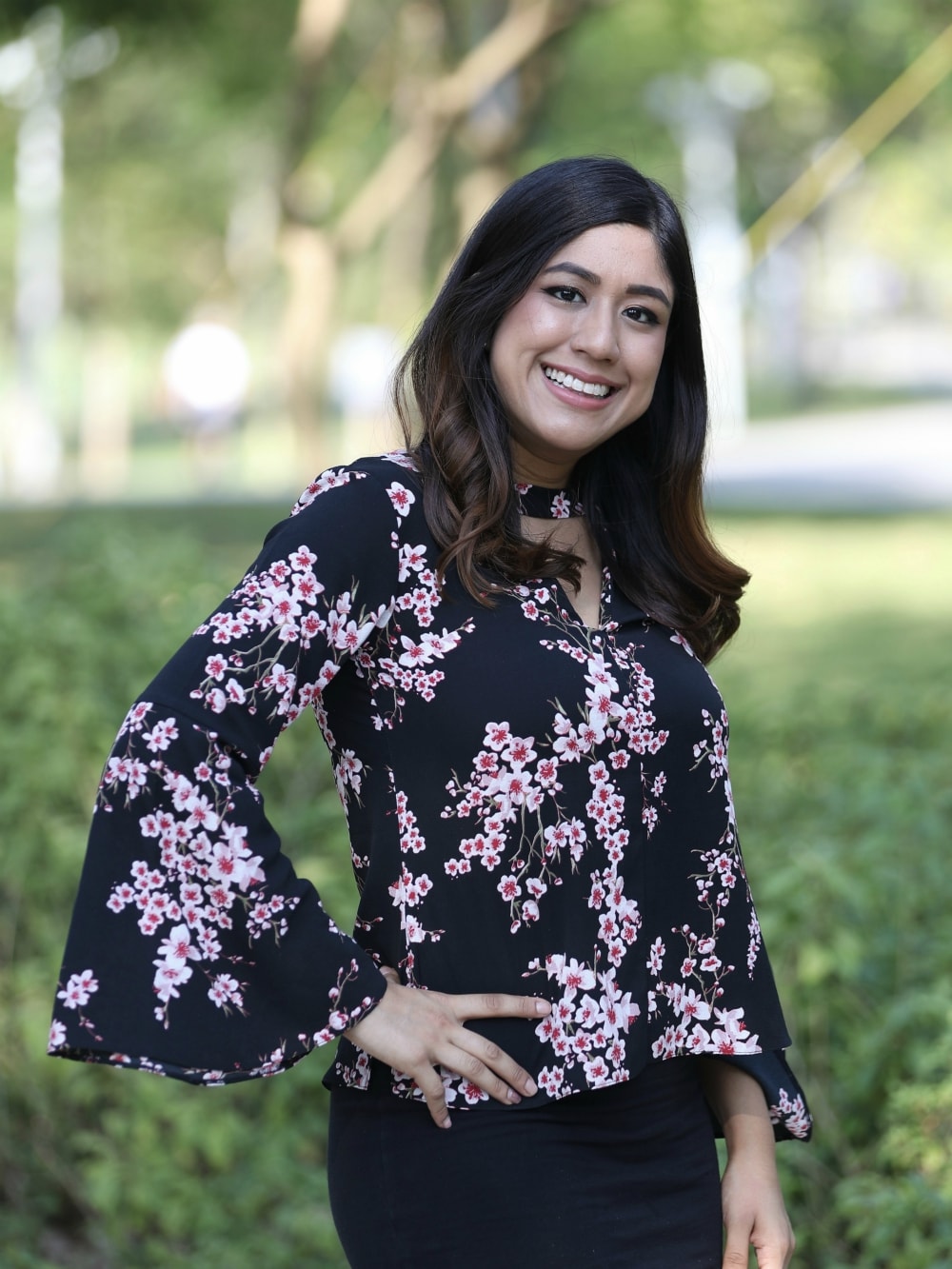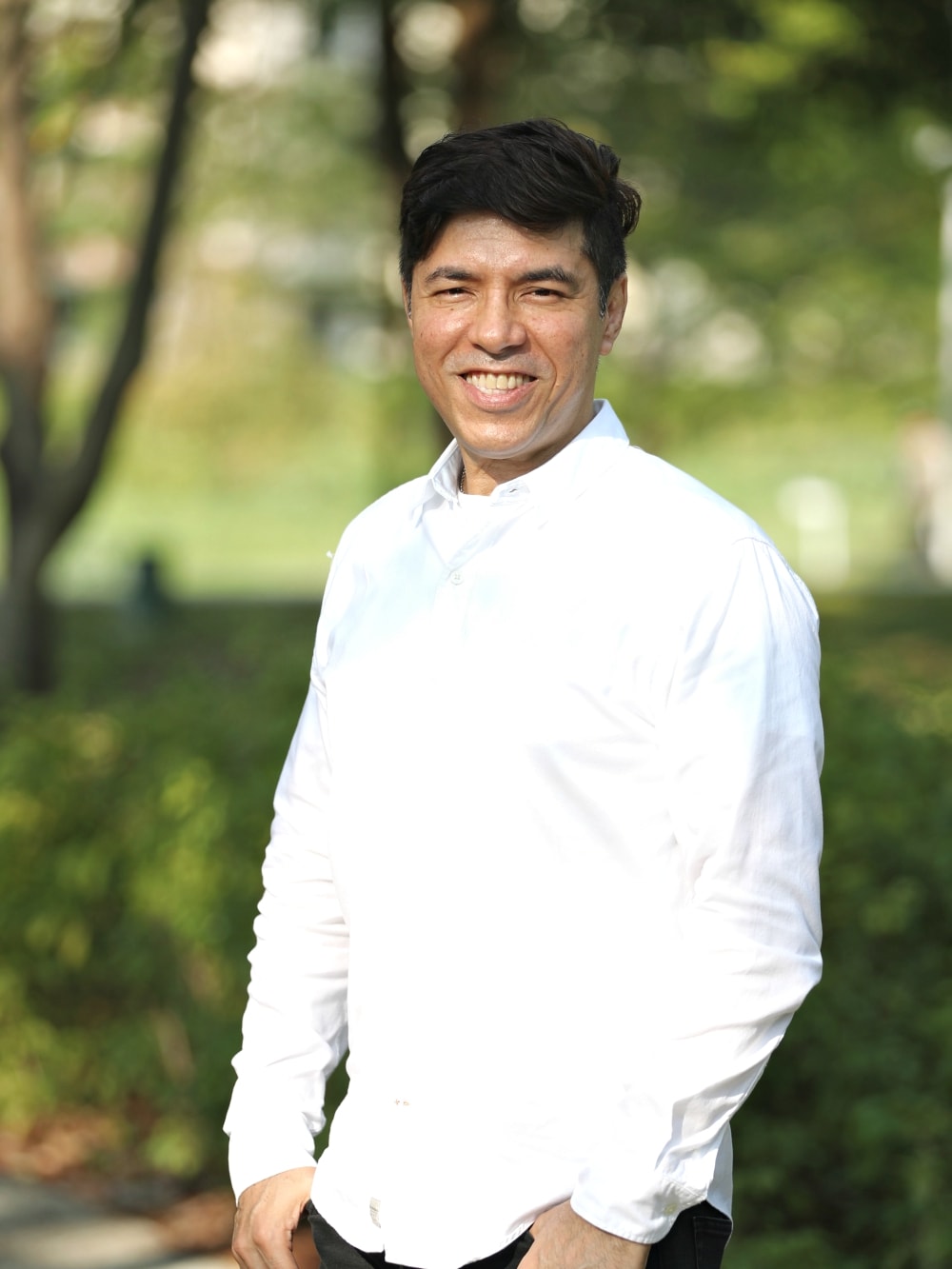 Fred handles administration and marketing at LoveKids. After being in the financial industry for 15 years, he decided to pursue a new calling. He became part of the LoveKids Team.
A true believer that one should never stop learning and always continue to pursue your heart's desire. Being a part of the team has allowed him to develop his talents which would have never been possible if he had not made that move. Working with children and watching them bloom is now his mission. More importantly, he has discovered how kids bring priceless joy.
Being a father of three grown children and having gone through many challenges, Fred would like to share this quote from Neil C. Strait, "The best gift a father can give to his child is the gift of himself."
Fred has been directly involved in building and shaping LoveKids and LK Academy. He works with the team to develop new courses and direction for the company. Always on the lookout for what is needed and what is relevant for our students in their academic journey keeping up with today's modern world.
Thalvin joined LoveKids upon discovering his love for working with children. He desires to help all children in their setbacks. He strongly believes that the way to nurture them is through building a strong connection. Thalvin realises that children have many strengths, which are often overlooked. These strengths can be amplified to allow children to build on their confidence in themselves.
Thalvin has graduated from Murdoch University with a Bachelor of Arts Majoring in Psychology and minoring in Neuroscience. He has also graduated from the Royal Melbourne Institute of Technology (RMIT) with a Bachelors' of Business majoring in Economics and Finance. He holds a diploma in Financial Services from SIM and a diploma in Business Engineering from Temasek Polytechnic. He is a certified Speech and Drama Instructor with certification from Trinity College London. Thalvin has been an educator for 7 years and has been working with children from the preschool age to secondary school. He teaches English, Math and Science.
Since becoming a parent himself, he has witnessed first-hand the viable applications of having a plethora of methods to support a child in their learning. He intends on pursuing his postgraduate (Masters Degree) in Psychology.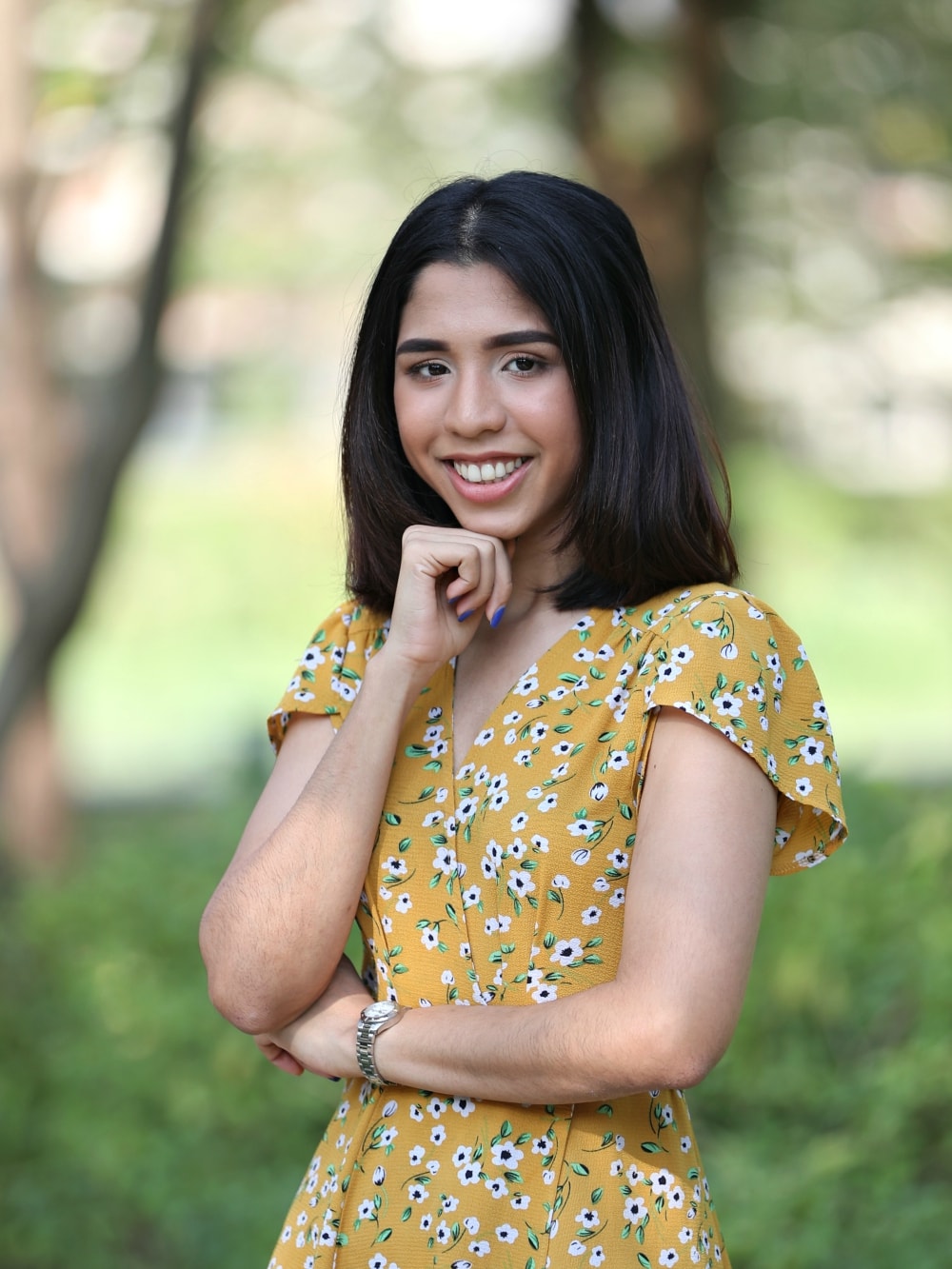 Kimberly is a graduate from Lasalle College of the Arts and College of Allied Educators. She has a diploma in Fashion Communication and a diploma in Learning Disorders in Children and Child Psychology. She is also a certified Speech and Drama instructor with certification from Trinity College London.
Kimberly has been an educator for 7 years, teaching English, Math and Science to Primary 1 to Primary 6 pupils. She has a strong love and passion for teaching students and mentoring them through their primary school life. Although she started with a Diploma in Fashion Communication, her desire to teach always burned in her. She followed that desire and has not stopped since.
Kimberly believes in the importance of building a connection with her students. This connection empowers her students to trust in her and ultimately aid them in being their most confident self. Her methodology in the classroom is to be creative in her teaching methods to suit each student's way of learning. Her love for teaching continues to grow each day.
Emma possesses a dynamic personality in the classroom. Her interest towards child development blossomed during her polytechnic days.
With field experience in both clinical and theoretical aspects, Emma's passion for helping children stems from her exposure and interaction with children from all walks of life. She believes in striking a balance between developing young minds and nurturing children as they journey through their growing years.
Emma graduated with an Arts degree majoring in Psychology from James Cook University. She also holds a Diploma in Drama and Psychology from Singapore Polytechnic.
Emma applies her knowledge of various behaviours and learning styles through different activities conducted in the classroom and social setting. Her top priority for children is to develop their EQ skills in a nurturing environment through classroom activities and apply it in their day-to-day tasks.
She believes this would be the recipe to mold young confident and successful individuals!

Give your child the Gift of CONFIDENCE